About Wordpress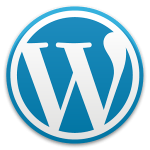 "WordPress started in 2003 with a single bit of code to enhance the typography of everyday writing and with fewer users than you can count on your fingers and toes. Since then it has grown to be the largest self-hosted blogging tool in the world, used on millions of sites and seen by tens of millions of people every day."
It is not a secret to anyone that WordPress is becoming a powerful tool for many companies and individuals to create a long term online presence. Initially used for blogging, WordPress is now considered a CMS (Content Management System) where you can have a group of people behind the scenes post, comment and even sell some products or services, taking payments and more.
This said, we want to share with you some of the values that help businesses and organizations succeed online.
1- Easy to use!
"Do you know how to write a email with Gmail or Hotmail? Then you will able to create a post or page". This could sound very fancy, but for many people it's important (even as a decision factor) to understand that they have total control of their final product. No doubts about this.
Remember that in this time period the most important asset of a website or internet strategy is the content, so avoid excuses and take action now.
2- Plugin: If it doesn't exist it can be custom created and integrated
WordPress has thousands of plugins available to use, must of them free, others you have to buy. At times those plugins only cover a percentage of your business needs.
Here is when our experienced developers in AlternaBit can help you create your specific plugins to help your business accomplish specifics task, integrate 3rd. party software and much more.
3- Reach more prospect clients with responsive websites
Thinking of a modern website? Don't forget to consider your marketing efforts and serving your clients better with a "responsive" website.
Also take advantage of the new WordPress Dashboard compatible with smartphones and tablet, so you can keep posting from any device connected to the internet.
4- Social Media Integration
Are you Facebook or Twitter savvy? Then save time by sharing your posts through WordPress onto Facebook, Twitter and many other social networks. This also offers opportunities to share your published content with specific tools.
This is very important for eCommerce businesses that want to populate their social media effort, which includes information of products or receiving comments or reviews from followers.
5- Capture new leads
If you are looking for a simple way to integrate your leads with your existing CRM (Customer Relationship Management) platform, there is no excuse to not rely on your website to reach this goal. WordPress can be integrated with almost any CRM.
Creating an online form on your website to capture data allows your CRM to store it, then follow up and follow through to close the deal. Also, don't forget that you can obtain your metrics to keep track of everything you need like visits, submissions, etc. to analyze it and make adjustments for the near future.
If you are interested in creating or updating you website to a WordPress site we can help you, please Contact Us